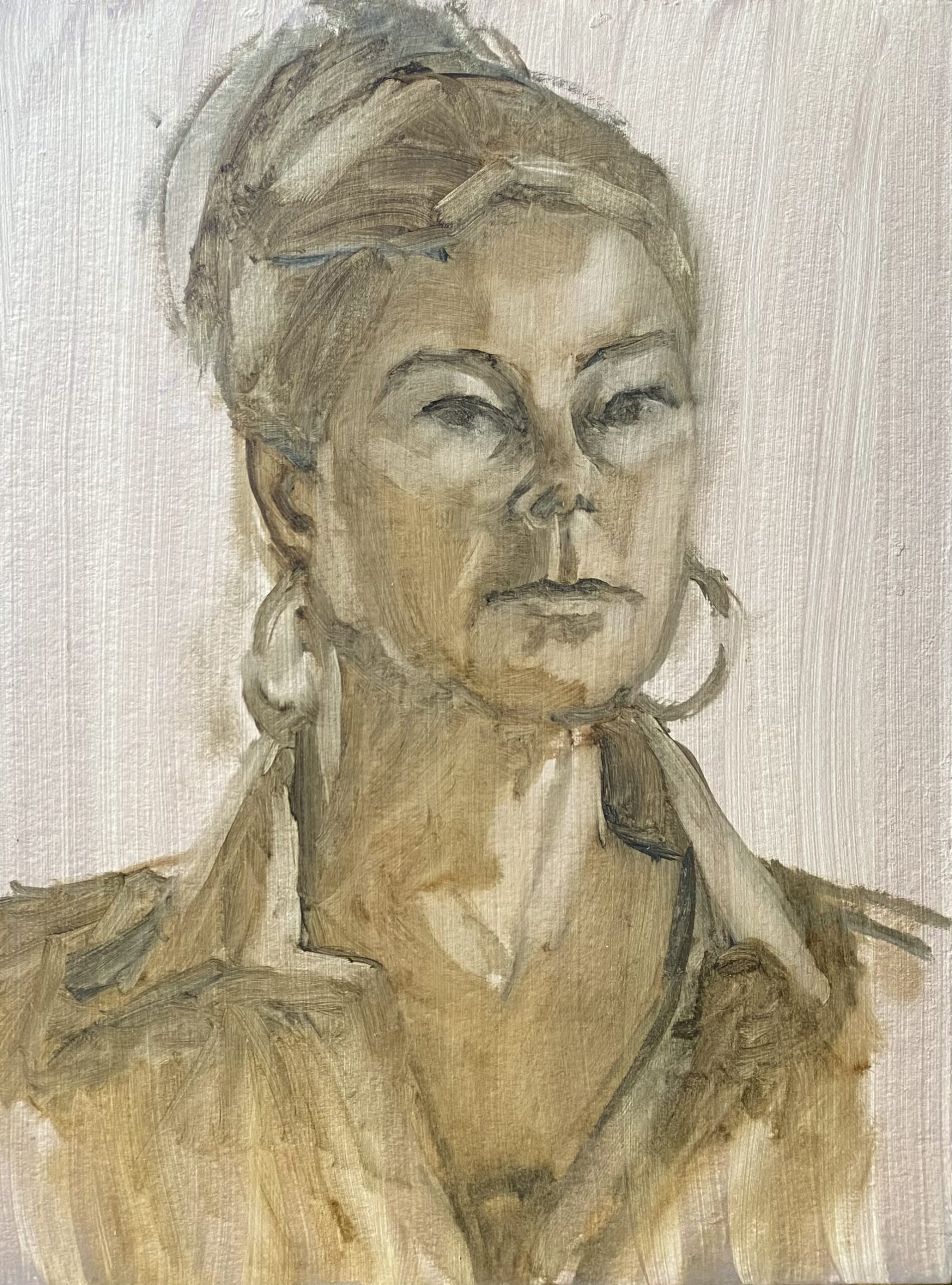 Helen Petronella
Contemporary painter
June 2022 I graduated at the Wackers academy in Amsterdam. The theme of my final work was the interiors and visitors of restaurant De Plantage and Café Américain, both beautiful locations in Amsterdam. My mentor was Sam Drukker.
I have a great passion for painting the interiors of bars and restaurants and interiors in general, but I also love to paint portraits. For years I attended portrait painting sessions at Irma Braat's studio in Amsterdam, in addition to my education at the Wackers academy.
I also paint still lifes, urban and village scenes and landscapes and all other daily life matters that inspire me.
My work is realistic. It has a classic approach but it is painted with a contemporary touch. Light, reflections and colours play an important role in my paintings.
I work and live in Broek in Waterland, a small village close to Amsterdam.
Curriculum vitae artistique
June-July 2023: duo exhibition with sculptor Heleen Levano at the Sint-Nicolaas church
Nov 2022: Kunst met een kus, fair at the Sint-Nicolaas church in Broek in Waterland
Okt-nov 2022: artist in residence in Callosa d'en Sarría, Spain
October-December 2022: exhibition at the townhall of Waterland, Monnickendam
June 2022: Graduation exhibition Wackers academy Amsterdam
May 2020: virtual Art route Broek in Waterland
June 2019: exhibition of Wackers students in the Sint Nicolaaskerk in Broek in Waterland
2017-2022: Wackers academy of figurative art in Amsterdam. Graduation under mentorship of Sam Drukker with paintings of the interiors of restaurant De Plantage and Café Américain
2016-2023: portrait painting courses at Irma Braat's studio, Amsterdam
2015-2017: several portrait and nude drawing and painting courses